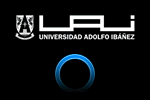 INTENSIVE SPANISH PROGRAM (ISP)
Every month of July (Winter) and February (Summer), Universidad Adolfo Ibáñez offers short themed programs, of 1 or 2 weeks of duration at both Viña del Mar and Santiago campuses. We know the importance of students having the opportunity to practice the language they have learnt in the classroom in real life situations.
ISP are designed to teach you Spanish and help you with the social skills needed for a successful international experience while in Chile.
1 WEEK LANGUAGE UPGRADE
18 hours of language instruction
In class workshops
Service learning during the afternoon (6 hours, optional)
Levels: Basic, Intermediate & Advanced
1 American credit / 2 ECTS
1 WEEK SPANISH IMMERSION
18 hours of language instruction
In class workshops
Site visits in Viña del Mar & Valparaíso
Levels: Basic, Intermediate & Advanced
1 American credit / 2 ECTS
2 WEEKS LANGUAGE & CULTURE
38 hours of language instruction
In class workshops
Site visits in Viña del Mar & Valparaíso
Levels: Basic, Intermediate & Advanced
3 American credit / 6 ECTS
For prices and special requirements, please contact us at: rrii@uai.cl
APPLICATION PROCESS FOR INTERNATIONAL STUDENTS
PROGRAM OR AGENCY STUDENTS
DIRECT ENROLL/FREE MOVER STUDENTS